AIEditor – Neural Network Editor
This application is my biggest project I have ever made. It is programmed in Java and you can create and test different neural networks. It's interactive and has educational purposes.
Summary
Currently artificial intelligence is being used in major companies such as Amazon or Google and will soon be used to extend to our personal environment. Scientists from all over the world try to understand the functioning of our prodigious brains. Artificial intelligence is not easy to understand, and teaching people to use it is not a simple task. Therefore, in this project I have proposed to develop a simulator and at the same time editor of artificial intelligence with a graphical interface that facilitates to develop, to understand and to innovate in this technological sector.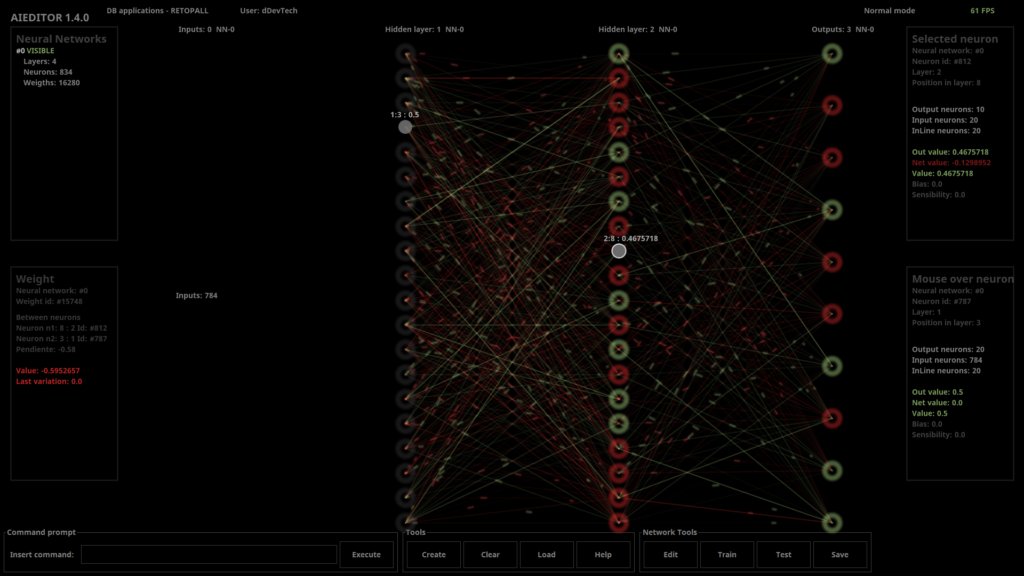 Keywords:
Artificial intelligence, future, algorithms, neural network, autonomous learning, programming, AI, machine learning, deep learning, education
Download
Images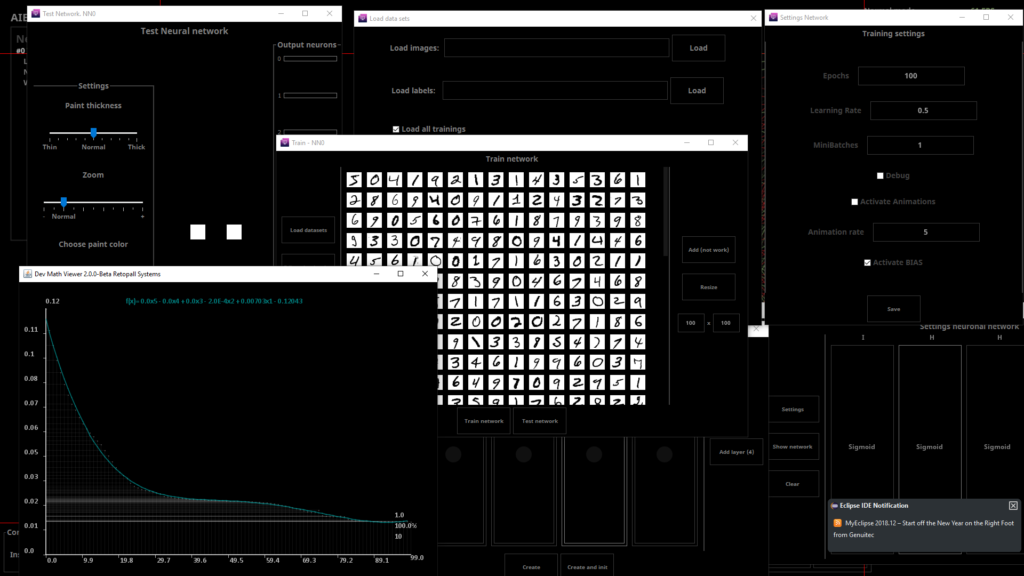 4